At the junction of the three valleys of the Orb, the Jaur and the Héric
L'Interlude is glad to receive you in Mons-la-Trivalle
Funded in 1982 by my grand parents, my husband and I decided to continue the family business. The building has been completely renovated and is up tho today's standard of comfort and modernity.
With our wide capacity, we can receive groups for workshops, anniversaries, weddings, sports clubs…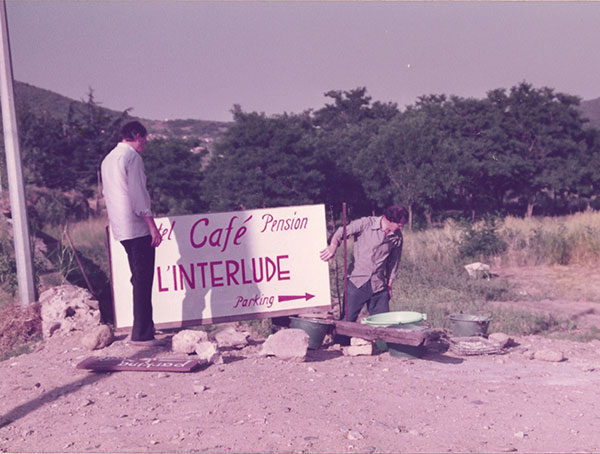 Idealy located 800m away from the picturesque Gorges d'Héric
Wether you walk or ride on bike, motocycle, car or even horse, you stop by or enjoy a leisurly stay in a warm and welcoming place.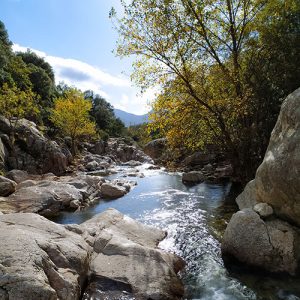 Dive into the many pools created by water within the mountain's very rock.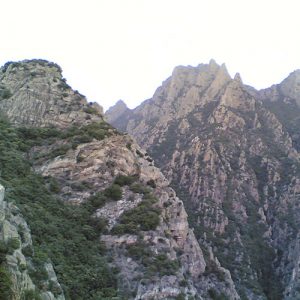 This is the playfield of many sports enthusiasts and hikers. You will be idealy located to explore our beautiful mountain.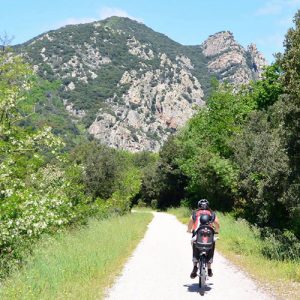 The green way « Passa Païs » which runs just beside the building allows you to explore the surroundings.
Please contact us for more information!
Family suite
The family suite is completely independent and has a capacity of 6.
Duo suite
The duo suite is a small independent lodging and has a capacity of 2.
Regular hostel
L'Interlude is first and foremost a vast building with 10 rooms.
The perfect place to explore the Haut-Languedoc region
09 84 20 81 91
07 67 89 73 00
contact@gite-interlude.com
124 Route des Gorges d'Héric
34390 Mons
Secure payment
by e-transaction by le Crédit Agricole